Why Choose Us:
Excellent costumer service
Genuine parts & Accessories
Experienced Workers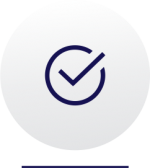 High Quality Product
Awesome Support
Years of Experience
About Us
Chadha Sales Pvt Ltd is an ISO 9001-2015 Engineering Company serving Dairy Industry for the last 50 Years. Incorporated in 1948, this is a pioneer company in the field of Dairy Processing Equipment and Plants. The organization started its business as a Dairy equipment manufacturer of Milk Testing Centrifuge as their first product and now is dealing with several services and products like – Cow Milk Machine, Milk Chiller, Cream Separator, Machine Homogenized milk, etc. Chadha has grown from a micro-enterprise to a large company with customers from all across the globe.
Apart from being a front-runner in the domestic market, the company caters to the vast need for the quality conscious market of the world. The company's Indian clientele include the National Dairy Development Board, Govt. & Private Milk Co-operatives, Dairy Federations, Dairy Farms, Public Sector Undertakings, Multinational Companies, etc.
We have fully equipped the design center with 3D drawing software to design the product or processing plant from scratch which makes our ability to produce and present the best ways.
We purchased our first milking machine in 2015 at that time we were having just seven cows and as our heard increase we have taken another two more bucket milking machine from Chadha Sales. In 2017 our herd size has increased to 100 + animals and we have installed swing over 6 x 1 milking parlour from Chadha Sales. We are very happy with the quality of the machine and services provided by Chadha Sales Pvt.Ltd. We wish them good luck in their business.

Team of professional


Our highly trained team understand the significant elements to balance costs with efficiency and rollout new products. We optimize resource usage to turn tight rollout projects plans into reality.

Quality Standards


We have quality assurance processes in all the stages of manufacturing to make sure that the quality is not compromised. Raw materials are thoroughly inspected as part of incoming material inspections and then these raw material are gone through multiple quality checks in each and every stage.


Innovative Outgrowth


We strongly believe in innovation and this is the tool that can make our mission possible. Team is encouraged to do pour ideas in regular stand-up meetings to satisty unarticulated needs of the Farmers in all possible innovative way.
We have started our dairy farm and have purchased
Bulk Milk Cooler
from Chadha Sales Pvt. Ltd a dairy equipment manufacturer. This Bulk Milk Cooler helped us to keep good quality farm milk and after chilling from CHADHA DELTA Bulk Milk Cooler we sell milk directly to consumers and they are very happy with the quality of milk. I would say that CHADHA DELTA
Milk Cooling
Tanks are most hygienic and prevents bacterial growth in the milk. I wish the Chadha Sales Pvt. Ltd.- Home good success.
Contact Us
To Learn more about how we can meet your design, manufacturing, packing, and fulfillment needs.