in Milk Vending Machines for Loose Milk Marketing
We are industry leader in Milk Vending machine. "Chadha Delta" Vending Machines has customer trust. Combining storage, refrigeration and dispensing in accurate quantities, our machines are compact and can be placed at various outlets for selling loose milk. These vending machines are readily available in storage capacities of 100, 200, 300 and 500 liters it can be customized for bigger storage capacities and also for multiple milk dispensing.
Currently, our machines are used in...
Haryana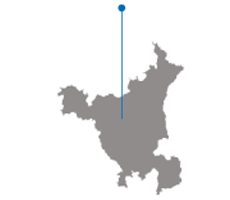 Uttar Pradesh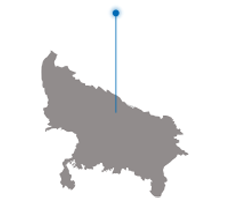 Punjab
Uttranchal
Gujarat
Maharashtra
Madhya Pradesh
Jammu & Kashmir
Kerala
Mizoram
Rajasthan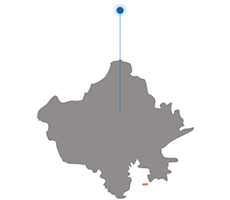 700+
Installations all
around the world
5
Years Warranty on
Dimple Plate
About Chadha Sales Pvt. Ltd.
Chadha Sales Pvt Ltd is an ISO 9001-2015 Engineering Company serving Dairy Industry for the last 50 Years. Incorporated in 1948, Chadha Sales Private Ltd is a pioneer company in the field of Dairy Processing Equipment and Plants. The Company started its business as a Manufacturer of Milk Testing Centrifuge as their first product and the Company has grown from a micro-enterprise to a large company with customers from all across the globe.
We have fully equipped design center with 3D drawing software to design the product or processing plant from scratch which makes our ability to produce and present the best ways.
A short introduction about our company
Chadha Sales Pvt. Ltd is backed by professional team of skilled and experienced engineers. The company has a well equipped in-house production unit with state-of-the-art machines. There are numbers of inspection instruments and testing facility that help in providing our customers with consistent quality at all times. The company's R&D Department anticipates future needs and works upon them which keeps the company miles ahead of others.
Apart from being a front-runner in the domestic market, the company caters to the vast need of the quality conscious market of the world. The company's Indian clientele include the National Dairy Development Board, Govt. & Private Milk Co-operatives, Dairy Federations, Dairy Farms, Public Sector Undertakings, Multinational Companies etc.
Single Head
Milk Vending Machine
Double Head
Milk Vending Machine
Rikshaw Mounted
Vending Machine
Road Milk
Vending Machine
These are Automatic Milk Vending Machine which is programmed to dispense milk with various options: you can buy a machine with different option as per your requirements.
Push Button Dispensing
Currency acceptor
RFID Card / Smart Card Dispensing for electronic transactions
Coins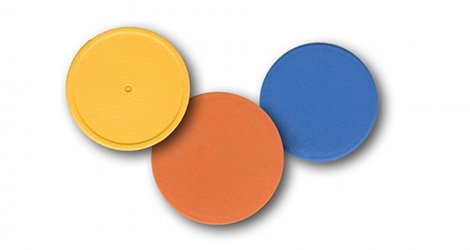 Milk Vending machines are available in 2 designs.
Road milk vending machines are mobile and can be placed in vehicle such as E- rickshaws, Tata Ace or any other smaller and big vehicles, depending upon the capacity you choose, which are available from 100 ltr to 500 ltrs. They can be moved from different places and do continuous delivery of milk to customer door steps. The customer can use RFID Smart card and the dairy owner can get advance payment for the same and the customer can dispense the milk through prepayment smart card. The customer has a free choice to dispense the milk of their desired quantity and same amount can be deducted from their RFID Card and the owner is free from expenses such as advertisements, marketing cost or to pay royalties and the milk is sold on 100% advance payment and there is no risk of credit sales.
Stationary milk vending machines are available in size from 100 ltr to 500 litres in single, double and triple dispensing.They are compact and fully equipped to sell loose milk. Stationary milk vending machine is kind of show window and attracts consumers for purchasing of fresh milk in an environment friendly manner.
You have to only invest upon milk vending machine and the machine will...
These vending machines are very easy to manage you would need these machines to be installed properly and you can monitor the progress by the dispensing report or you can have the option of internet based milk vending machines which you can monitor by sitting in your head office. These machines gives instant services to consumers.
Advantages of Milk Vending Machines to the Consumer
The customer gets milk in most hygienic and environmentally friendly manner.
Consumer appreciate the milk through milk vending machine because there is no plastic used hence environment friendly.
The consumer will always get chilled and fresh milk due to laser welded dimple plate technology.
The machine is designed hygienically so that bacterial count does not grow in milk vending machine and the consumer always get a fresh milk every time they dispense the milk from the vending machine.
The vending machine gives various choices for dispensing even if someone does not have smart card it can be dispensed manually by the operator so that each and every customer gets the milk.
Customer is ensured that through Milk Vending there will be no preservatives and additives in the milk.
Consumer can operate it very easily and it can dispense as per customer choice, in liters or in value.
There are no que as milk can be available at all times.
The machine can be used for dispensing 24 hrs a day and there is no off days that is why it is called ATM (All Time Milk).
Consumer will get milk at their home through Road Milk Vending machines.
The customer is happy because there is
no human touch is involved in delivering the milk.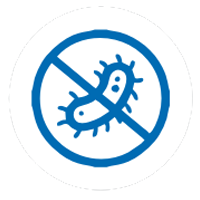 Advantages of Milk Vending Machines to the Dairy Owner
Milk Vending becomes a complete shop in minimal space.
The owner does not depends upon the sales person for delivering the milk.
It has low operational cost.
It can give you several reports on delivery of milk as notification such as quantity delivered, milk in the tank, no of strokes etc. by milk vending machine.
It has automatic control to maintain the temperature of milk at 4 deg C.
If the sales is high then you can refill the vending machine twice, thrice or four times a day and if the sales are low you can refill it once a day or once in two days. So you can control the dispensing as per the demands of the market.
These machines are easy movable if at one shop you can not sell desired quantity of milk you can immediately transfer the machine to another location to have better sales.
Through milk vending machines you can
reduce your product prices by eliminating middle men.
The construction of Milk Vending Machine is of Stainless Steel-304 hence food grade and maintain high quality of milk.
The machine is practically noiseless and does not require quick servicing.
All the spare parts of milk vending
machines are replaceable and can be replaced at site by any operator.
Why choose Chadha Delta Milk Vending Machine
Hygiene - High Quality Hygienic Tank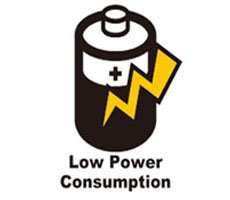 Low Electricity Consumption
State of art Manufacturing Facilities spread over 5.5 Acres
Best Price Guarantee with Free Technical consultancy
Laser welded plate evaporation plate inside milk vending machine
100 % in
house
manufacturing
Dedicated Customer Care Executive for after sales
5 Years
Evaporation warranty plate
Watch these videos to know more
Introduction Video Of Milk Vending Machine. (HINDI)
Introduction Video Of Milk Vending Machine. (English)
News Coverage of Road Milk Vending Machine
News Coverage of Stationery Milk Vending Machine
Frequently asked questions about Milk Vending Machine
Chadha Sales Pvt. Ltd.
Address: - 137, Rajindra Market, Tis Hazari, New Delhi, Delhi 110054
Contact Details
Some of the brands we have served by supplying various dairy equipments.
For any related query, please feel free to contact us at call:
91-7864006400