Get high-quality Bulk Milk Coller at a very reasonable price in the market.
Chadha Delta Bulk Milk Cooling Tanks - Claims to be the fastest cooling tank in the Industry.
Latest technology which preserves milk, maintain the freshness and hygiene of milk for a maximum period.
More than 5000 machine sold around the world
Let us begin by showing you a video of the basic parts and accessories required to put up bulk milk cooling Tank.
This video is about Bulk Milk Cooler how it is installed and what are the components and accessories required to make it complete set-up.
5000+
Installations all
around the world
5
Year Warranty on
Dimple Plate
8 Common Mistakes which affect Performance of Milk Cooling Tank!
Choose the right capacity of the milk cooling tank. If you overload the tank it will definitely increase cooling time and power consumption then it will be a concern if the milk-collecting vehicle does not arrive on time. similarly, in case of a small amount of milk, it may cause Icing and delay in cooling as well.
The room temperature should not fall below 5°C or exceed 30°C, depending on climatic conditions. In addition to this temperature range, the cooling unit is operated under appropriate conditions without the intake of an excessive amount of energy.
It is recommended that special air intake is installed. The inlet should be placed in the wall in front of the condenser. The vent should be provided with a movable shutter. Warm air coming from the unit should be removed from the room. To do this, install the outlet of hot air, as high as possible and away from the air inlet. The inlet should be fully open during the summer heat; Intake should be reduced by 90-95% when the outside temperature falls below 5°C.
To ensure a free flow of air, distance from the cooling unit to the wall should not be less than 30 cm.
The tank spread should be about 1/4 to 1/3 of the floor area of the room.
The cooling tank should have a separate power outlet with fuse matched to the power of compressor with overload protection, current circuit breaker and phase change protection at least.
For the prevention of the dry milk residues on the wall of the tank, it must be wash as quick as possible . Then, Cleaning after emptying milk is much easier and more effective. Do not use a hard brush made of metal or other abrasive materials. Also remember to wash the outer surface of the tank. Products used for washing the tank will be remove effectively. Remove Milk residues from the surface of the tank. rather than to destroy the surface of the tank.
You must clean the surface of the condenser once in a month with the help of a dry nylon brush. As a result, the condenser increase productivity, cooling time and reduce energy consumption.
Chadha Sales Pvt Ltd is an ISO 9001-2015 Engineering Company serving Dairy Industry for the last 50 Years. Incorporated in 1948, It is a pioneer company in the field of Dairy Processing Equipment and Plants. The Company started its business as a Manufacturer of Milk Testing Centrifuge as their first product and the Company has grown from a micro-enterprise to a large company with customers from all across the globe.
We have fully equipped design center with 3D drawing software to design the product or processing plant from scratch which makes our ability to produce and present the best ways.
A short introduction about our company
Our company is backed by professional team of skilled and experienced engineers. The company has a well equipped in-house production unit with state-of-the-art machines. There are numbers of inspection instruments and testing facility that help in providing our customers with consistent quality at all times. The company's R&D Department anticipates future needs and works upon them which keeps the company miles ahead of others.
Apart from being a front-runner in the domestic market, the company caters to the vast need of the quality conscious market of the world. The company's Indian clientele include the National Dairy Development Board, Govt. & Private Milk Co-operatives, Dairy Federations, Dairy Farms, Public Sector Undertakings, Multinational Companies etc.
Open Top Vertical Cylindrical Design
Bulk Milk Cooler
Cap: 100 Ltrs to 500 Ltrs
Semi Cylindrical Horizontal Design
Bulk Milk Cooler
Cap: 500 Ltrs to 2000 Ltrs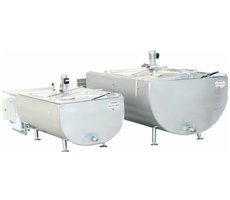 Fully Enclosed
Design
Bulk Milk Cooler
Cap: 1000 Ltrs to 10000 Ltrs
Why choose Chadha Delta Bulk Milk Coolers
Shortest Cooling time guarantee
Designing in 3D
before execution
Hygiene - High Quality Hygienic Tank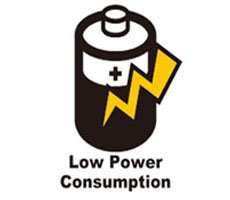 Low Electricity Consumption
State of art Manufacturing Facilities spread over 5.5 Acres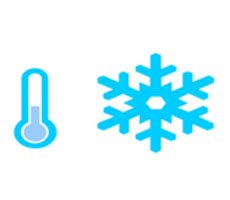 Faster Cooling 8.5% faster cooling than others
5000+ Bulk Milk Cooler installation across the globe
Best Price Guarantee with Free Technical consultancy
Laser welded evaporation plate inside cooling tank
100 % in
house
manufacturing
Dedicated Customer Care Executive for after sales
5 Years
Evaporation warranty plate

We have started our dairy farm and have purchased Bulk Milk Cooler from Chadha Sales Pvt. Ltd. This Bulk Milk Cooler helped us to keep good quality farm milk and after chilling from CHADHA DELTA Bulk Milk Cooler we sell milk directly to consumers and they are very happy with the quality of milk. I would say that CHADHA DELTA Milk Cooling Tanks are most hygienic and prevents bacterial growth in the milk. I wish the Chadha Sales Pvt. Ltd. good success.
Mr. Shriansh Kumar
M/s Milch Dairy Farm,
Gurugram, Haryana
We have bought our 1st Bulk Milk Cooler of 1000 Litres. capacity in 1996 from Chadha Sales Pvt. Ltd. and now it is almost 23 years. Chadha Delta Bulk Milk Cooler is still in operation and running smoothly. We are very happy and satisfied that cooling tank is running smooth after 23 years. The quality of all equipment from Chadha sales are best in the industry. We have purchased cooling tanks on the advice of Mr. Amardeep Singh Chadha and thereafter our business is in the path of continuous growth. We also appreciate the after sales services given to us from time to time.
Mr. Ram Dayal,
Sudama Dugdh Bhandar,
Lakhimpur Kheri, U.P
We are running a Milk Processing Plant and have several Bulk Milk Cooler for collection of raw milk. We have purchased several Milk Cooling Tanks having a capacity of 3000 ltr to 5000 ltrs. We also have an experience of using other Bulk Milk Cooler manufacturing companies and we have also done comparison of Electric Consumption vs Cooling Time and have found out that CHADHA DELTA are the most efficient Milk Cooling hence we say that Chadha Sales Pvt. Ltd. Bulk Milk Coolers are the best in the industry.
Mr. Harish Kumar
First Pure Diet,
Barhi, Haryana
Frequently asked questions about Bulk Milk Cooler:
"Testimonial of Ram Dayal ji using Bulk Milk Cooler for 18 Years. How it helped him in dairy business"
Chadha Sales Pvt. Ltd.
Address: - 137, Rajindra Market, Tis Hazari, New Delhi, Delhi 110054
Contact Details
Some of the brands we have served by supplying various dairy equipments.